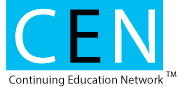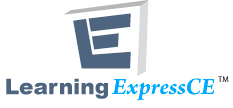 We are Continuing Education Network, Inc., the developers of Learning ExpressCE.
Our first product, introduced over 25 years ago, is The Rx Consultant - a continuing education program for pharmacists, technicians and nurses.
Continuing Education Network is an ACPE accredited CE provider.
We developed Learning ExpressCE based on the web application used to manage The Rx Consultant. When we saw we needed to move our CE business online, we could not find full-featured software at an affordable price. So, we developed custom software to manage everything with one application.
We realized that many organizations didn't have a software platform to manage their CE business and decided to enhance our own platform so that it would meet the needs of other providers. Learning ExpressCE grew out of a web application that had worked successfully for The Rx Consultant for over ten years.
Continuing Education Network is not a software company that identified a profitable market and created a product for it. We are CE providers just like you - that gives us a unique insight into the business and administrative challenges you face.

We have four goals for Learning ExpressCE:
Include advanced features that are simple for you and your participants to use.

Designed with the non-technical user in mind, Learning ExpressCE is a feature-rich platform that offers a great deal of functionality, but is very simple to use and easy to navigate.

Make it flexible so you can adapt it to your unique needs.

Create simple CE activities as well as more complex, multi-session, multi-day live events or online programs.

Create an attractive web presence that appeals to both providers and participants.

The platform provides an easy to use web-content editor that lets you create a professional participant facing page without any technical skills. You can mirror the look of your own website and modify it anytime you like.

Keep it affordable.

We've been in your shoes. We made a platform that made our lives easier. Let Learning ExpressCE and the team at Continuing Education Network help you make your CE programs stand out while saving you time and frustration.

→ Get More Information
Learning ExpressCE is the simple, affordable CE management system with all the tools you need: registration, payment, CE delivery and processing, marketing, surveying, reporting and more.
2621 Pleasant Hill Rd
Pleasant Hill, CA 94523
(925) 229-5440