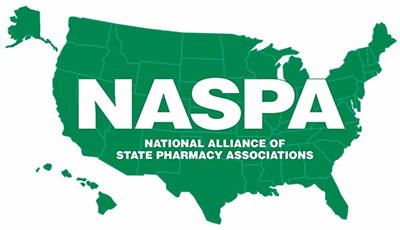 NASPA Members Get 30% Off
Learning ExpressCE's Already Low Per Registration Fee
Learning ExpressCE can help you simplify your online CE management.  We make sure you have all the features you need at a price that won't break your budget.  Explore our website to learn more about Learning ExpressCE, then fill out the form to the right to get a one on one demonstration and to discuss how we can help.
You'll be able to manage all your CE online whether you provide live programs or host enduring/at-home program
You'll get a public website that you can customize but doesn't need technical skills to work with.
You'll get ready-made reports that not only tell you about your program but simplify the reaccreditation process with ACPE.
Your members can keep their complete transcript online, even adding credits earned outside of Learning ExpressCE.
You'll get an email marketing platform to promote your programs and send automated reminders and receipts.
Your members' CE credits will automatically submit to CPE Monitor saving you a step in the process.
How Our Pricing Works
NASPA members get a 30% discount
on our per registration fee rate!
We try to keep pricing simple, just like our software.
NASPA members pay an annual subscription fee of $1,999.  After that, you'll pay a small fee, at a 30% discount from our regular rates, per program session/module.  And when we say small, we mean small.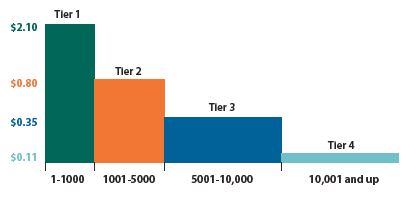 Per registration pricing – as you sell more, the costs go down!
$2.10 for the first 1,000 registrations, then…
$0.80 for registrations 1,001-5,000, then…
$0.35 for registrations 5,001-10,000, then…
$0.11 for registrations 10,000 and up
$1,999 annual subscription fee plus estimated registration fees are due at signing
Add value to your subscription with these extras from CEN
Continuing Education Network, developers of Learning ExpressCE, are happy to provide these offers for NASPA members to add value to a LECE subscription:
Discounts For Your Members
The RxConsultant is a monthly pharmacy CE publication, and NASPA members can offer their members a 40% discount off the annual rate. Members of any State Pharmacy Association can get an annual subscription for just $79! Click here to learn more about The Rx Consultant.
Free CE Content
The Rx Consultant would be happy to provide you quarterly with free CE Content.  Use it as you wish and your members will be able to take their evaluations and earn their credit online through Learning ExpressCE.
The Marketplace
Get access to our Marketplace feature in Learning ExpressCE. Marketplace allows you to add great content from other Learning ExpressCE customers to your own catalog and keep 45% of each sale. And it also allows you to share your content with others with just one click and keep 50% of each sale.